Are you a military service member or veteran looking to buy a home?
The VA Loan is a valuable tool that military members and veterans may use to pursue home ownership.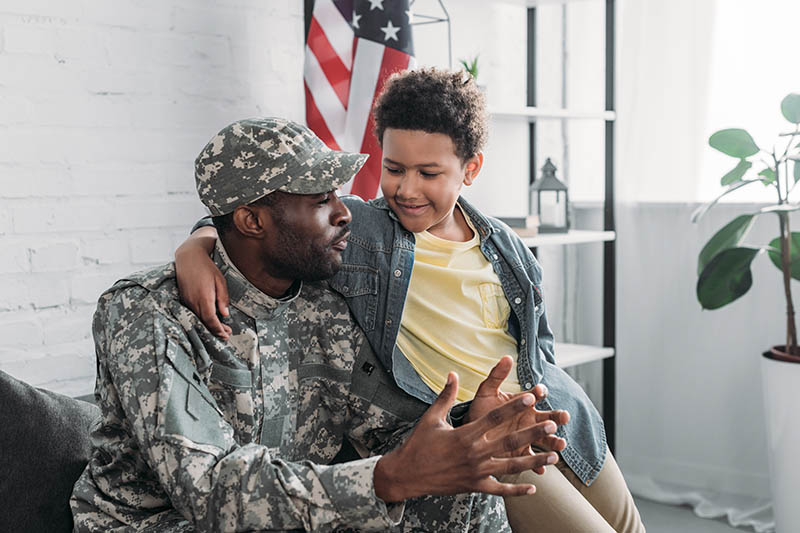 The VA Loan process
A VA loan, short for Veterans Affairs loan, is a specialized mortgage program offered to eligible veterans, active-duty service members, and surviving spouses of veterans. The U.S. Department of Veterans Affairs (VA) administers this program to provide financial assistance to those who have served in the military.

One of the primary advantages of a VA loan is that it allows qualified borrowers to purchase a home with little to no down payment, making homeownership more accessible to veterans.

Additionally, VA loans often come with competitive interest rates and do not require private mortgage insurance (PMI), further reducing the overall cost of the loan.

The VA loan program aims to support veterans and their families by offering more favorable terms and more relaxed eligibility criteria compared to traditional mortgage options. To be eligible for a VA loan, applicants must meet specific service requirements, such as minimum active-duty service periods or time served during wartime or peacetime. Veterans who have been honorably discharged and certain surviving spouses may also be eligible.

Overall, VA loans provide a valuable opportunity for eligible military personnel and their families to achieve the dream of homeownership and secure affordable financing for their homes.

How VA Loans Work
・Purchase your home with as little as 0% down payment

・30-, 25-, 20- and 15-year terms are all available with fixed rates

・5-year adjustable rate mortgage available

・Jumbo VA loans available

・VA Streamline Refinance with a reduced funding fee and flexible documentation requirements – available for veterans currently in VA loans

・No monthly PMI (Private Mortgage Insurance)

・VA loans are governed by the U.S. Department of Veterans Affairs

・Pay your mortgage off at any time without pre-payment penalties

Have questions? Give us a call! One of our mortgage specialists would be happy to answer all of your questions.

**Aquino Capital Group empowered by NEXA Mortgage LLC is not affiliated with or acting on behalf of or at the direction of FHA, VA, USDA or the Federal Government.

Get started today!
Fill out the questionnaire on this page to start a discussion about your mortgage needs today!


What are your goals?
We are committed to helping you reach them!