Wanting to pay less in interest on your mortgage and lower your monthly payments?
A mortgage refinance is the replacement of an existing mortgage with another mortgage under different terms.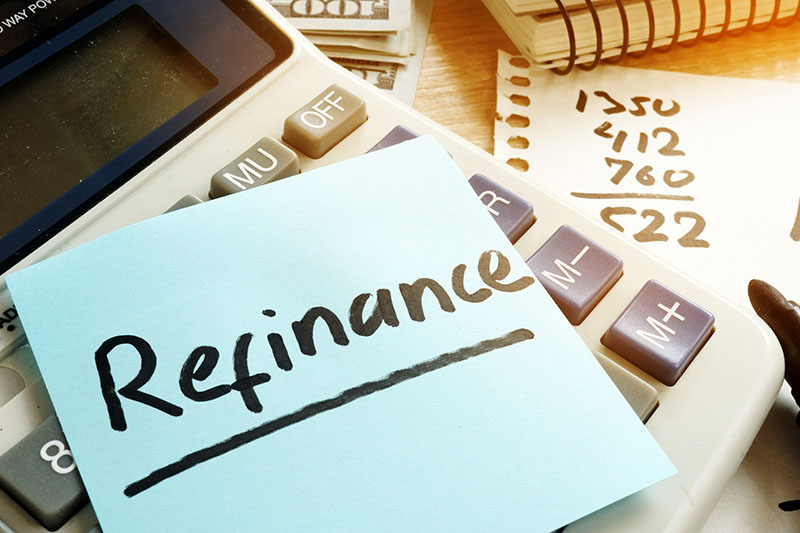 Mortgage refinance is a financial process in which a homeowner replaces their existing mortgage with a new one, usually to obtain more favorable terms, interest rates, or to access equity in their property. Refinancing allows homeowners to adjust their mortgage to better suit their current financial situation or take advantage of changes in the housing market.
Reasons to consider a mortgage refinance:
Lowering Interest Rates
One of the most common reasons for refinancing is to secure a lower interest rate, which can lead to reduced monthly mortgage payments and overall savings over the life of the loan.

Changing Loan Term
omeowners may opt to refinance to switch from a longer-term mortgage to a shorter one, thereby paying off their loan faster and saving on interest costs.

Cash-Out Refinancing
This involves borrowing additional funds beyond the remaining mortgage balance, using the home's equity. Homeowners can use the cash for home improvements, debt consolidation, or other financial needs.
Switching loan types: Some homeowners may choose to refinance from an adjustable-rate mortgage (ARM) to a fixed-rate mortgage to gain stability in their monthly payments.

Removing Private Mortgage Insurance (PMI)
If the homeowner's equity has increased significantly, refinancing can eliminate the need for PMI, which is usually required for loans with less than 20% down payment.

Debt Consolodation
Refinancing can be a way to consolidate high-interest debts into the mortgage, potentially lowering overall interest payments and simplifying debt management.

It's important to note that mortgage refinance is not without costs. Homeowners need to consider closing costs, origination fees, and other expenses associated with the new loan. It is essential to assess whether the potential savings and benefits from refinancing outweigh these costs and align with the homeowner's long-term financial goals.


We offer information on a variety of mortgage refinancing rates and options. When you are ready to take the next step, contact Aquino Capital Group empowered by NEXA Mortgage LLC. We can advise you on which mortgage refinancing program meets your needs.

Get started today!
Fill out the questionnaire on this page to start a discussion about your mortgage needs today!


What are your goals?
We are committed to helping you reach them!