Become more attractive to sellers as a pre-qualified buyer
Gain an advantage over other buyers, improve your closing time, and get the confidence you need to shop around for the house of your dreams. Some realtors require buyers to get pre-qualified before even starting to house hunt. No obligation, no credit check pre-qualification process.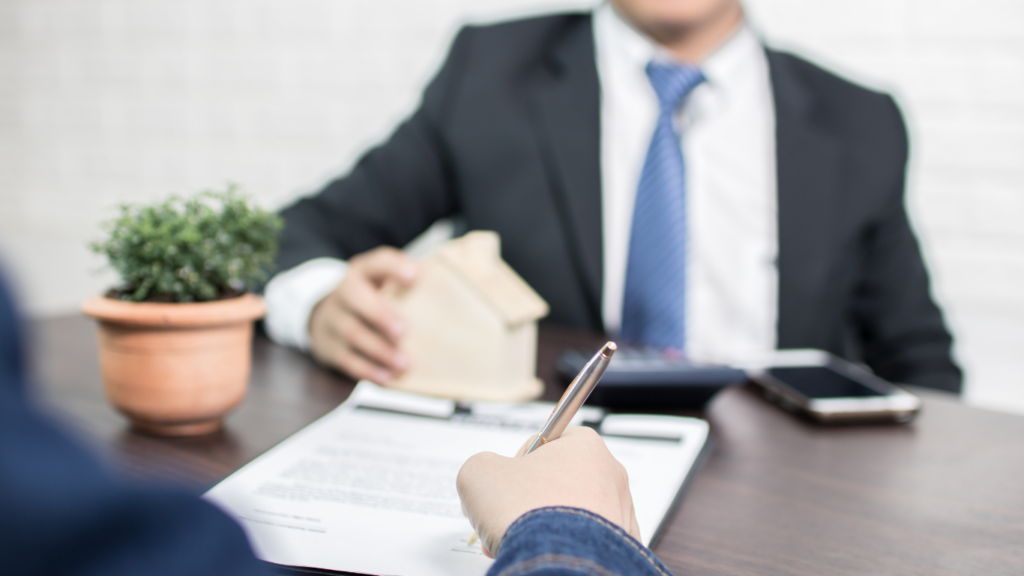 Apply for a Mortgage Loan
We make the home buying process easy and less stessful for you!
Getting approved for a home loan is a multi-step process that begins with pre-qualification. When you pre-qualify for a home loan, you are providing a mortgage broker with information about your income, assets, and debts. The mortgage broker will then use this information to estimate how much you can afford to borrow.

The pre-qualification process typically involves the following steps:

🏠 Providing the mortgage broker with your financial information, such as your income, assets, and debts.
🏠 Completing a credit application.
🏠 Having your credit score pulled.
🏠 Providing proof of employment and income.
🏠 Providing proof of assets.

If you are pre-approved for a home loan, the mortgage broker will issue you a pre-approval letter. This letter will state the maximum amount of money you can borrow and the terms of the loan.

The pre-approval letter is a valuable tool when you are shopping for a home. It shows sellers that you are a serious buyer and that you have been pre-approved for a loan. This can give you an advantage over other buyers who are not pre-approved.

Once you have found a home that you want to buy, you will need to apply for a mortgage. The mortgage application process is more in-depth than the pre-qualification process. The lender will verify all of the information that you provided during the pre-qualification process. They will also order an appraisal of the property.

If you are approved for a mortgage, the lender will provide you with a closing disclosure. This document will detail the terms of your loan, such as the interest rate, monthly payments, and closing costs.

The pre-qualification process is an important step in the home buying process. It can help you determine how much you can afford to borrow and give you an advantage when you are shopping for a home.


Before you start looking for your first home, we can help you with a mortgage prequalification
Before embarking on your journey to find your newl home, we can assist you with obtaining a mortgage prequalification. Aquino Capital Group, backed by NEXA Mortgage LLC, is here to guide you towards pre-qualification, setting you on the path to homeownership. Just complete our secure mortgage prequalification form on our website. Armed with a prequalification letter, you're equipped with the knowledge that mortgage approval could be within reach even before you explore your first potential new home.
In certain instances, real estate agents may necessitate potential buyers to secure pre-qualification prior to commencing their home search. A straightforward mortgage prequalification letter can aid you in honing your search, enabling you to pinpoint the ideal home for your needs. Furthermore, it streamlines the mortgage application process, making it a smoother journey.


Determine how your credit looks
Assess the State of Your Credit Lenders examine your payment history, income, and existing financial obligations to gauge your likelihood of making consistent loan payments. This assessment is quantified as your credit score, a crucial determinant for mortgage approval.

Numerous online platforms provide the convenience of swiftly reviewing your credit and credit score without charge. We particularly recommend www.freecreditreport.com and www.creditkarma.com.

In the event your credit score falls below 640, it's advisable to delve into your credit report in greater detail to ensure its accuracy. Maintaining up-to-date monthly payments and minimizing debt can contribute to enhancing your credit score. Rest assured, here at Aquino Capital Group LLC, empowered by NEXA Mortgage LLC we pride ourselves on helping clients with all different levels of credit. Many of our clients have had scores lower than 600!

Get started today!
Fill out the questionnaire on this page to start a discussion about your mortgage needs today!


What are your goals?
We are committed to helping you reach them!