Not ready for a sizable down payment?
There are options that can make you a home owner with a low down payment.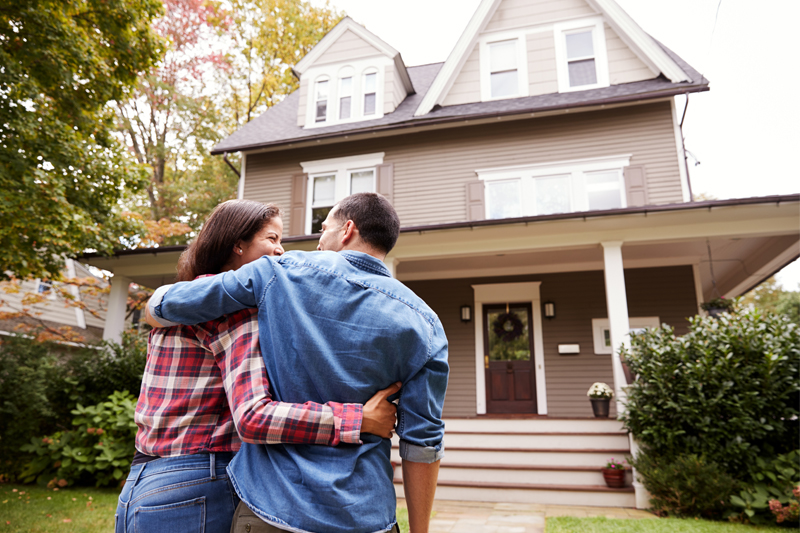 Low down payment choices for a mortgage pertain to housing financing alternatives that permit purchasers to provide a smaller initial payment during property acquisition, as opposed to the conventional 20% down payment norm. These alternatives are crafted to enhance accessibility and affordability of homeownership, especially for first-time buyers or those with limited resources for a larger upfront payment.


Federal Housing Administration (FHA) Loans: Extended by the U.S. Department of Housing and Urban Development (HUD), FHA loans generally demand only a 3.5% down payment of the property's purchase price. These loans are favored by first-time homebuyers due to their lenient credit score and income prerequisites.
Conventional 97 Loans: This variant of a conventional mortgage permits borrowers to contribute as little as 3% of the property's purchase price. It is supported by Fannie Mae or Freddie Mac and serves as a viable choice for individuals who don't meet the criteria for FHA loans.

VA Loan: Exclusive to eligible veterans, active-duty service members, and certain surviving spouses, VA loans frequently necessitate no upfront payment at all. This renders them an enticing selection for those with military service experience.

United States Department of Agriculture (USDA) Loans: Accessible to buyers in rural and suburban areas, USDA loans offer a zero-down payment route, making homeownership more feasible for those residing in eligible rural locations.

State and Local Down Payment Assistance Programs: Numerous states and localities present programs aiding with down payments to help homebuyers bridge the affordability divide. These initiatives furnish grants, loans, or secondary mortgages to supplement the buyer's initial payment.

Cost Implications of a Reduced Down Payment:

It's essential to recognize that while low down payment options can facilitate home purchases, they might also entail certain downsides. For instance, a smaller initial payment frequently translates to a higher loan-to-value ratio, potentially leading to increased monthly mortgage payments and additional expenditures such as private mortgage insurance (PMI) for conventional loans.

Lower or absent initial payment programs carry two main costs contributing to elevated monthly payments:

Heightened interest rates
Elevated mortgage insurance premiums.

Before opting for a low down payment route, prospective homebuyers should engage in comprehensive research and evaluate their financial situation, factoring in long-term costs and potential trade-offs. Seeking guidance from a mortgage lender or financial advisor can supply valuable insights, aiding individuals in identifying the most suitable low down payment option aligning with their financial objectives and circumstances.

Advantages of Reduced Initial Payments:

Despite the notable downsides of low down payments, there are also corresponding benefits. It's advisable to weigh the pros and cons to ascertain the most fitting approach for one's situation.

The key merits of lower initial payments encompass:
Lesser immediate expenditure during purchase.

Enhanced return rate. The appreciation of your property remains consistent whether you contribute 3%, 5%, or 20% upfront. In fact, your rate of return diminishes with a larger down payment, as discussed below.

Opportunity cost. In some instances, a savvy investor can achieve greater returns by allocating available funds to alternative investments.

During the initial years of the mortgage, the majority of monthly payments service interest – generally tax-deductible. Consequently, a substantial portion of monthly payments can be reclaimed annually through tax deductions.

Personal Contemplation:
Carefully gauge the amount you intend to put down. While your lender will qualify you based on your income, your comfort level with monthly payments might differ. The decision of affordability is yours to make.

Consult with your loan officer at Aquino Capital Group, empowered by NEXA Mortgage LLC, to explore the optimal course of action for your situation.

Get started today!
Fill out the questionnaire on this page to start a discussion about your mortgage needs today!


What are your goals?
We are committed to helping you reach them!