Jumbo Home Loans may make high-end home purchases possible
With a choice between fixed or adjustable rates, our jumbo loans offer maximum flexibility for home financing for larger loans.
GET YOUR QUOTE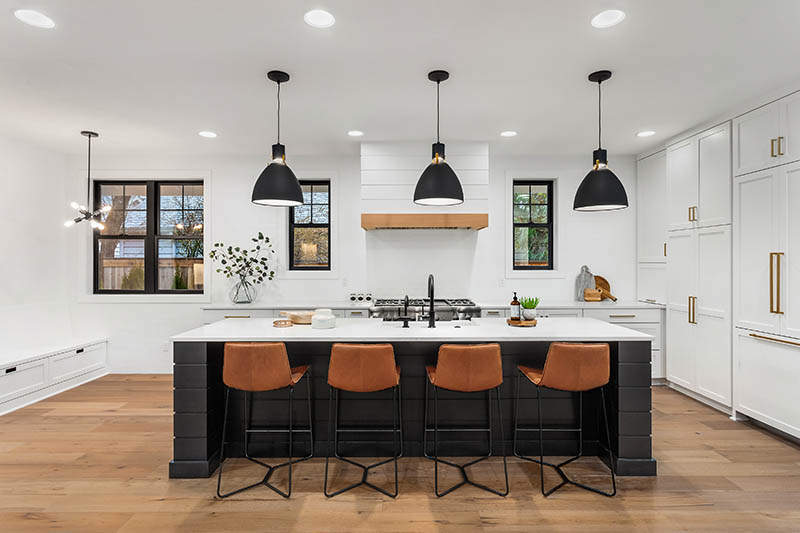 Jumbo Homes Loans can make high-end home purchases possible.
When a loan amount reaches a certain point, Jumbo and Super Jumbo Loans can offer high-end financing that a traditional loan can't.
A JUMBO mortgage loan, often referred to simply as a JUMBO loan, is a type of home loan that exceeds the maximum loan limits set by government-sponsored entities such as Fannie Mae and Freddie Mac. These loan limits are determined based on the size of the mortgage and are meant to ensure the liquidity and stability of the mortgage market.
JUMBO loans are typically used for purchasing high-value properties, such as luxury homes or properties in expensive real estate markets where standard conforming loans would not suffice due to their size limitations. As a result, JUMBO loans are designed to finance larger mortgage amounts, which can vary depending on the geographical location and market conditions.

Due to the higher loan amounts and potentially riskier nature of JUMBO loans, lenders often require borrowers to meet stricter eligibility criteria. Borrowers may need to demonstrate a strong credit history, a substantial down payment, and sufficient income to support the higher loan amount. Additionally, the interest rates on

JUMBO loans may be slightly higher than those of conforming loans to compensate for the increased risk.
It's essential for potential borrowers to carefully consider their financial situation and explore all available options before committing to a JUMBO mortgage loan. Consulting with a knowledgeable mortgage advisor can help individuals navigate the complexities of JUMBO loans and make informed decisions based on their unique financial circumstances.




Get started today!
Fill out the questionnaire on this page to start a discussion about your mortgage needs today!


What are your goals?
We are committed to helping you reach them!