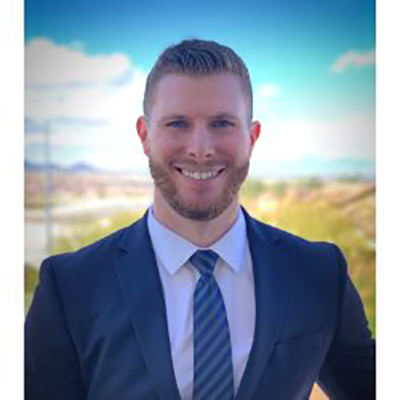 Josh Bennett
Loan Officer
NMLS#: 1932680
Phone: (800) 846-0729 Ext. 5
josh@aquinocapitalgroup.com
Hello, welcome to my page!
As a licensed loan officer in Nevada, California, and Texas, I am dedicated to helping my clients achieve their dreams of homeownership. Growing up in Las Vegas, I have developed a deep appreciation for the local real estate market and the unique challenges that come with buying a home in our area and in these wild times. Before transitioning into real estate, I spent a decade in the hospitality industry, where I honed my skills in providing exceptional customer service. I learned the importance of meeting and exceeding people's needs. I bring this same level of dedication to my work as a loan officer, always looking for traditional and creative ways to save my clients money or ensure that they can qualify for the house of their dreams.

My goal is to help my clients make informed decisions about their mortgage options. I take the time to listen to their needs and concerns, and I provide them with personalized guidance and support throughout the entire mortgage process. Whether they are first-time homebuyers or experienced real estate investors, I am committed to helping them achieve their financial goals.
ALL-IN-ONE SOLUTION
Our Loan Process...
PRE-APPROVAL
A loan pre-approval sets you up for a smooth home buying experience.
SEARCH
Start working with a real estate agent and viewing homes.
LOAN APPLICATION
A few documents are needed to get a loan file through underwriting.
LOAN PROCESSING
Assemble all the necessary paperwork and details for the underwriter.
UNDERWRITING
They closely evaluate all the documentation in the loan package.
CLOSING
Documents are drawn and sent to the title company for closing.