First time home buyers typically have a lot of questions and we love to help!
Before finding your new home, we can help you get pre-qualified. We can also help find you a loan program that best fits your needs.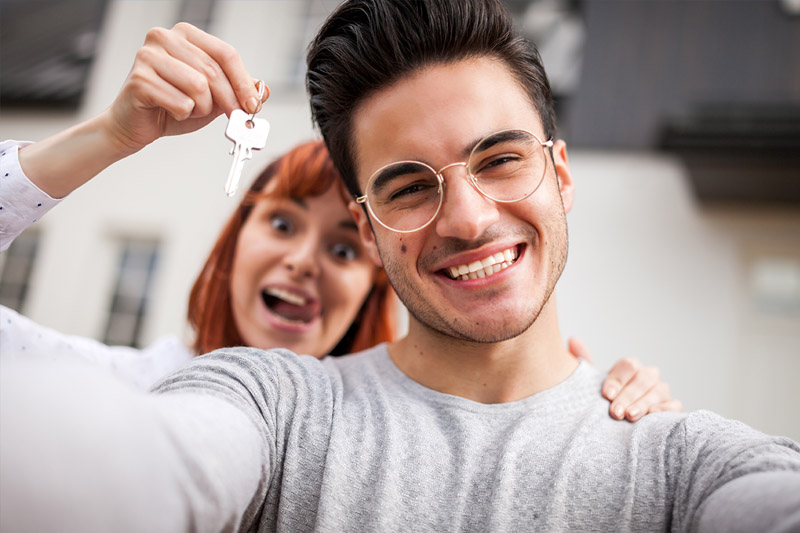 First-time home buyer mortgage options are specialized loan programs designed to assist individuals purchasing their first property. These options aim to make homeownership more accessible by offering favorable terms, lower down payment requirements, and reduced interest rates. Here are some common first-time home buyer mortgage options:

・Federal Housing Administration (FHA) loans are popular among first-time buyers because they allow for a lower down payment (typically as low as 3.5% of the home's purchase price) and more flexible qualification criteria. These loans are insured by the government, which makes lenders more willing to approve applicants with lower credit scores or limited financial resources.

・VA Loans: Available exclusively to eligible military veterans, active-duty service members, and their families, VA loans are guaranteed by the U.S. Department of Veterans Affairs. These loans often require no down payment and come with competitive interest rates, making them an attractive option for those who qualify.

・USDA Loans: The U.S. Department of Agriculture (USDA) offers loans for homes in rural or suburban areas. These loans require no down payment and come with low-interest rates. However, there are income and location restrictions to qualify for a USDA loan.

・Conventional Loans with Low Down Payment: Some conventional loan programs offer low down payment options, typically around 3% to 5%. These loans may be ideal for first-time buyers who don't qualify for government-backed loans or want to avoid FHA mortgage insurance premiums.

・State and Local First-Time Home Buyer Programs: Many states and local governments offer assistance programs specifically designed to help first-time buyers. These programs can include down payment assistance, closing cost grants, or special loan options with favorable terms.

・Energy-Efficient Mortgages (EEMs): EEMs are special loans that finance energy-efficient improvements for a home, allowing buyers to include the cost of energy-efficient upgrades in their mortgage.




Popular Loan Programs for First-Time Home Buyers:
You will pay more in interest. Longer mortgage means more interest charged. This is how banks and other lenders make their money. They loan you, the borrower, money and collect their interest over the 15 or 30 years it takes you to pay them back.
Your monthly payment will likely be lower. Because you are spreading out your payments over a longer period of time, they will almost always be lower with a 30-year mortgage. If your monthly budget is tight, this may be a better way to go.
The most secure loan program. Lock in a low payment and sleep tight knowing that your rate will not change.


It's essential for first-time buyers to research and compare various mortgage options to find the one that best suits their financial situation and homeownership goals. Consulting with a knowledgeable mortgage lender or housing counselor can provide valuable guidance throughout the process of securing a suitable first-time home buyer mortgage.


Get started today!
Fill out the questionnaire on this page to start a discussion about your mortgage needs today!


What are your goals?
We are committed to helping you reach them!