Bridge Loan
Do you need financing during a transitionary period, such as moving from one house to another?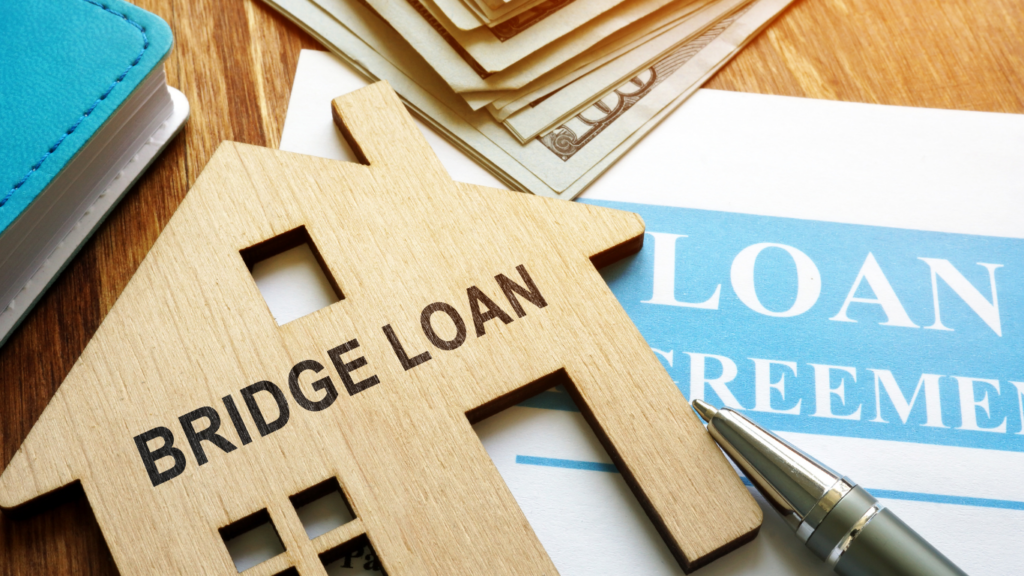 A bridge loan, also known as a swing loan or interim financing, is a short-term loan that serves as a temporary source of funding to bridge a financial gap between two transactions. It is commonly used in real estate and business scenarios where there is a need for immediate cash flow to cover expenses or capitalize on an opportunity before a more permanent and long-term financing option becomes available.
How It Works
Purpose
The primary purpose of a bridge loan is to provide quick access to capital when the borrower needs immediate funding for a specific purpose, such as purchasing a new property, funding a new business project, or renovating an existing property.


Duration
Bridge loans are typically short-term loans with a repayment period ranging from a few weeks to a few months, but they can be extended in certain cases.

Secured loans
Bridge loans are usually secured by collateral, such as real estate, inventory, or other valuable assets. The collateral serves as a safety net for the lender in case the borrower fails to repay the loan as agreed.
Speed and Convenience: One of the main advantages of bridge loans is their quick approval process. Traditional lenders might take weeks or even months to process a loan application, but bridge lenders can often provide funding within a matter of days.

Higher Interest Rates
Due to the short-term nature and increased risk associated with bridge loans, they generally come with higher interest rates compared to traditional long-term loans.

Exit Strategy
A key aspect of a bridge loan is having a clear exit strategy. Borrowers are expected to have a plan to repay the bridge loan, which often involves refinancing with a long-term loan, selling an asset, or generating enough cash flow to settle the debt.
Applicable Scenarios:

・Real Estate: Homebuyers may use a bridge loan to finance the purchase of a new home before selling their existing property. This helps prevent them from missing out on their dream home while waiting for their current home to sell.
・Commercial Real Estate: Investors might use a bridge loan to acquire a commercial property, renovate it, and then secure long-term financing based on the increased property value.
・Business Acquisitions: Entrepreneurs may use bridge loans to fund the acquisition of another business while they arrange more permanent financing for the acquisition.
・Temporary Cash Flow Issues: Businesses facing temporary cash flow shortages can use bridge loans to cover operating expenses until they receive expected revenue or secure more stable financing.

In summary, a bridge loan acts as a short-term financial bridge to help individuals and businesses meet their immediate financial needs until they can secure long-term funding or finalize their exit strategy. It is a flexible and efficient financing option that can be beneficial in various time-sensitive situations. However, borrowers should carefully consider the terms, interest rates, and exit strategies before opting for a bridge loan, as the higher costs and short repayment periods can be risk factors.

Have questions? Give us a call! One of our mortgage specialists would be happy to answer all of your questions.

Get started today!
Fill out the questionnaire on this page to start a discussion about your mortgage needs today!


What are your goals?
We are committed to helping you reach them!